How to View a Student's Residency Status
Navigation: Main Menu>Campus Community> Personal Information (Student)> Identification (Student)>Residency Data
NOTE: Depending upon the role you have, in the navigation stream above you may not see "Student" in parentheses after Personal Information.
1. In the Residency Data Search Criteria interface, provide the student's name or EmplID. Click Search.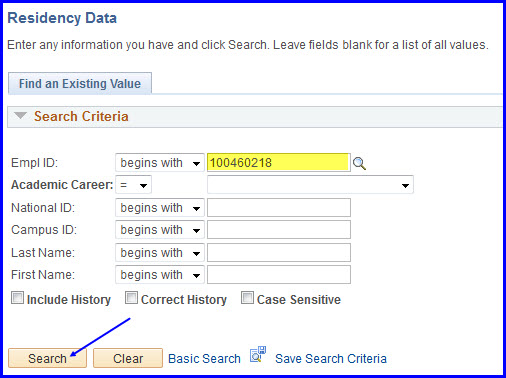 2. If more than one career appears in the search results, choose the appropriate one. The student's residency information appears.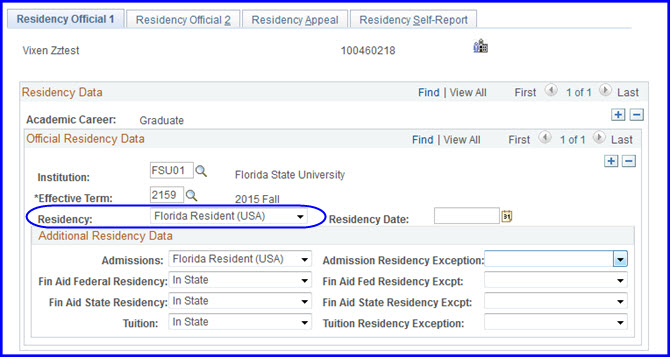 3. Tabs in this interface allow you to see if the student is a Florida resident, information pertaining to effective dates of residency, and if the student has a residency appeal in process.