Navigation
Log on to Student Central. You can get to the Class Search interface by following any of the following navigational paths:
Go to Main Menu>Self-Service>Class Search, or
Go to Main Menu>Curriculum Management>Schedule of Classes>Class Search, or
Go to Main Menu>Campus Community>Student Service Center, or
Go to Main Menu>Records and Enrollment>Enroll Student>Search for Classes.
NOTE: Students can go through myFSU portal to perform a class search. Alternately, after a student is in Student Central, s/he can access the class search from the self-service page.
Steps
1. On the Search for Classes-Enter Search Criteria page, locate the Course Attribute drop-down box and select Physical Location.
2. From the Course Attribute Value drop-down box, select Online.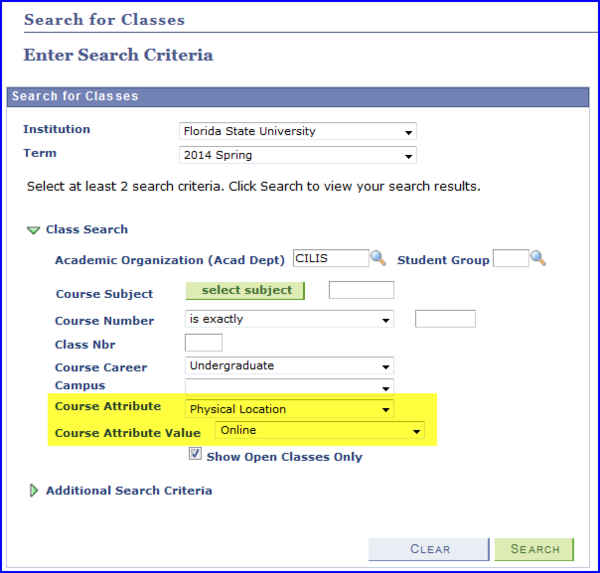 3. Select your Academic Organization to limit the classes that are returned in the search to a specific department.
4. Click Search, and classes for the chosen academic organization with the Online course attribute value appear.