2. In the myFSU Links area, click the Student Central link. The Student Central page appears.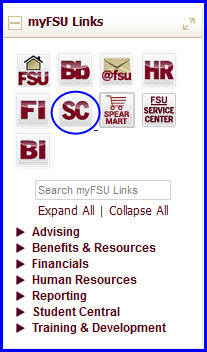 3. Navigate to Main Menu>Self Service>Class Search/Browse Catalog>Class Search. The Search for Classes/Enter Search Criteria page appears.

4. In the Subject field, type the three letter course prefix.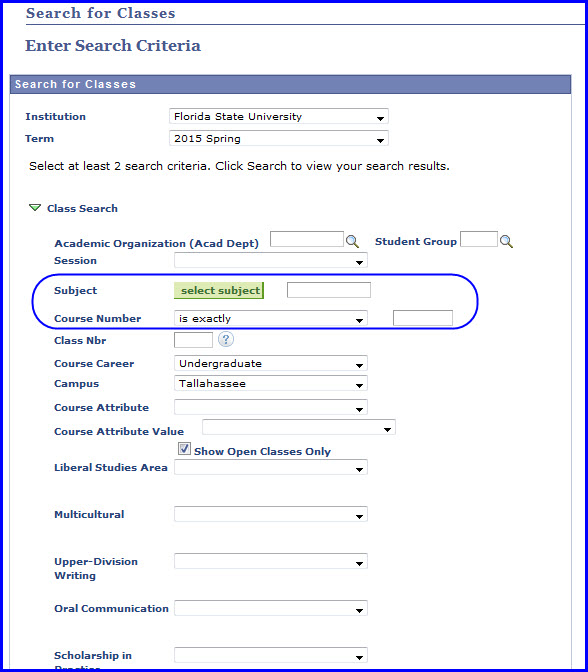 5. In the Course Number field, type the course number.
6. Click Search.

7. When the search results are returned, click the Class or Section link to access the particular class section you were looking for.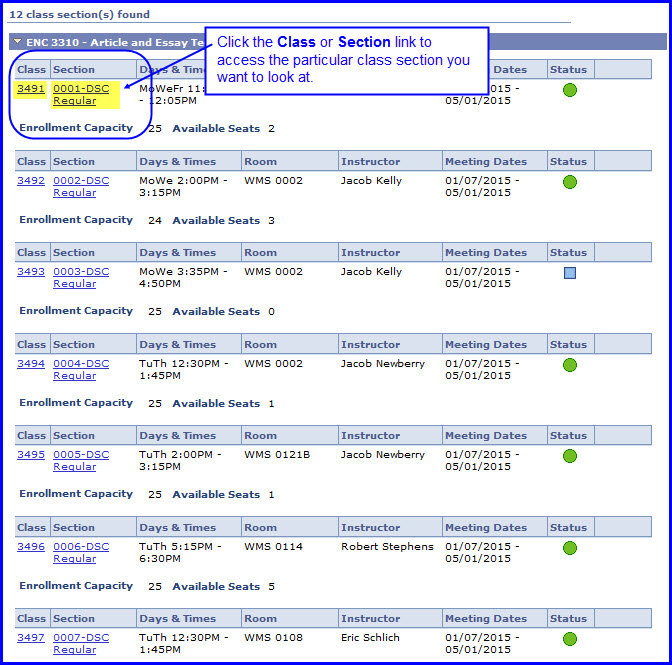 8. The Class Detail page appears. Click the View Search Results button to return to the Class Detail page.