Navigation: Log on to Student Central. Go to Main Menu>Records and Enrollment>Enroll Students>Enrollment Request
1. Ensure the Add a New Value tab is active.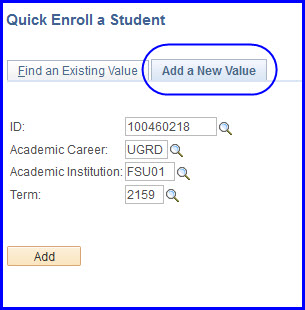 2. Supply values for ID, Academic Career, and Term.
3. Click Add. The Enrollment Request page appears.
4. Enter the class number in the Class Nbr field or click the Class Nbr Look Up and enter search criteria (course subject and number).
5. If you enter search criteria, click the select class button adjacent to the correct section number when the search results appear. Upon selecting the class, the Enrollment Request page reappears populated with the class details.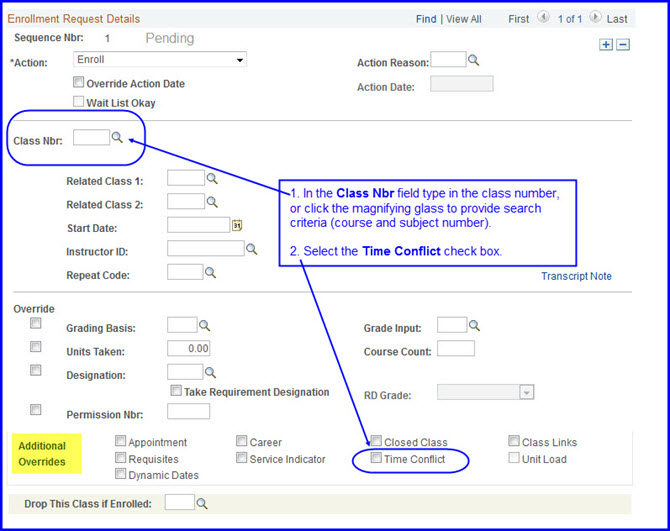 6. In the Additional Overrides area, select the Time Conflict check box.
7. Click Submit.
NOTE: Pay particular attention to the notes that appear. In the case of a time conflict, the system generates an alert message so that you can tell the student to choose an alternate section or perform the override as necessary.
8. Click Save.