Navigation
Main Menu>Self Service>Advisor Center>Advisee Student Center
Roles
As an advisor, you probably already have the necessary security role to access unofficial transcript functionality. However, if you follow the navigation path above and cannot access the unofficial transcript view, please request the following role: FSU_SR_TRANSCRIPT_UPDATE. For additional information on how to request roles through eORR, please reference the Requesting Roles How-To topic.
Steps
1. In the Advisee Student Center Search, enter the student's name or EMPL ID (ID).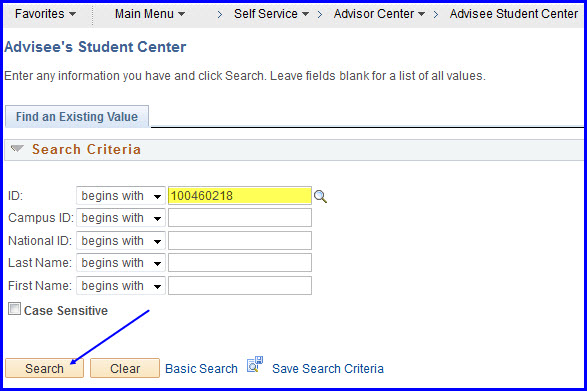 2. Click Search. The student appears in your Advisee Student Center.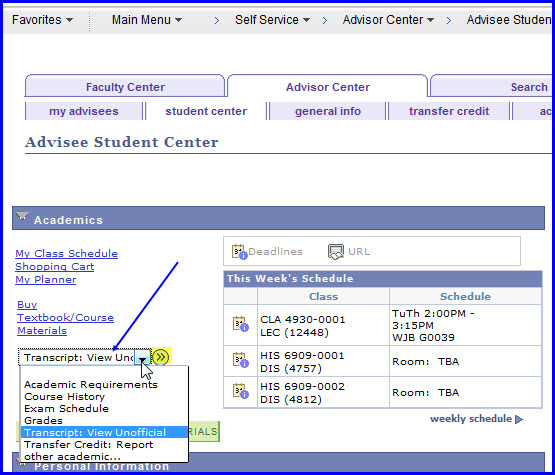 3. Under Academics in the drop down box, select Transcript View Unofficial and click the >> button. The Advisee Unofficial Transcript page appears.
4. In the Report Type box select Unofficial Transcript, and then click the view report button.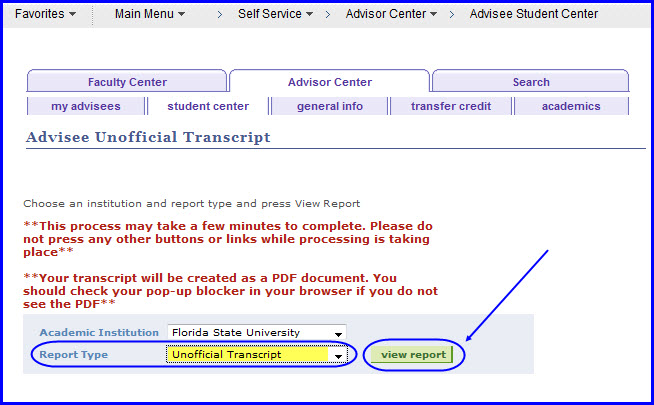 5. On the next page, click the view report button. The unofficial transcript generates as a PDF.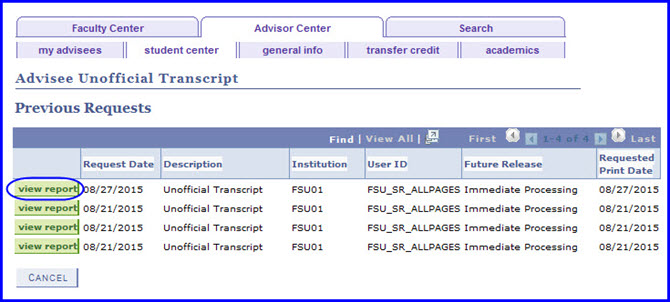 IMPORTANT! Ensure your browser's pop-up blocker is turned off. For instructions on pop-up blockers, reference the Browsers-Tips & Tricks how to topic.