1. To confirm the student has a service indicator, navigate to Main Menu>Campus Community>Service Indicators>Person>Manage Service Indicators.
2. When the Manage Service Indicators search interface appears, search for the student by ID or name. The Manage Service Indicators page appears with a list of the student's holds.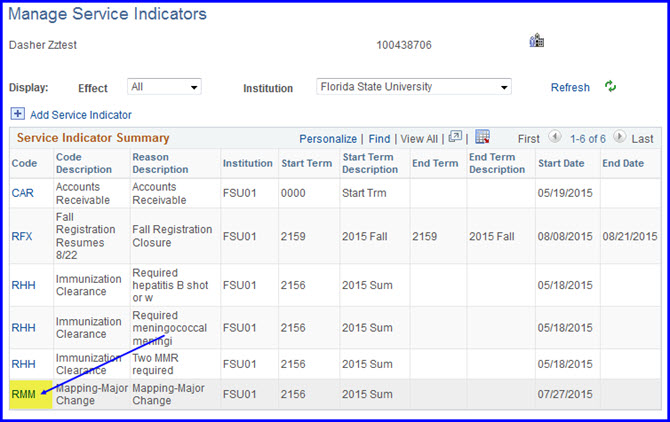 3. Release the service indicator by clicking the indicator link you want to remove. The Edit Service Indicator page appears.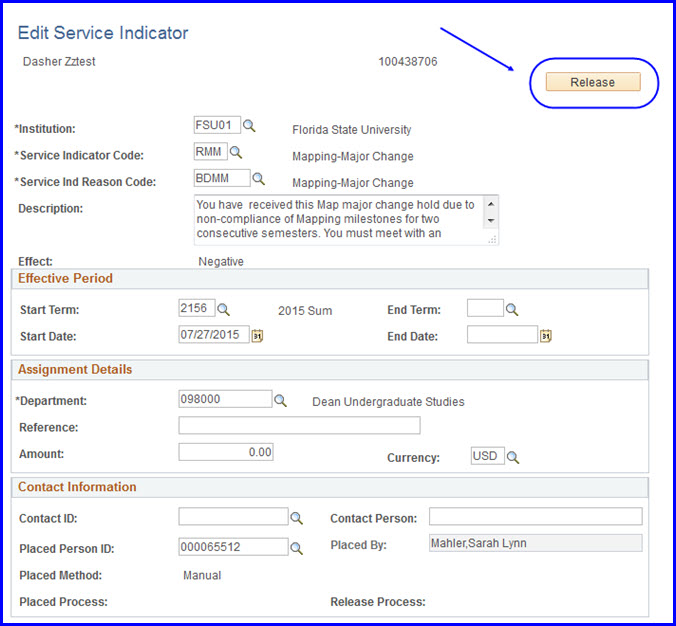 4. Click the Release button.
5. When the system asks, "Are you sure you want to release this Service Indicator?" click OK.
NOTE: To access these pages through Student Service Center, navigate to Main Menu>Campus Community>Student Service Center and click on the General Information tab.