You can view your financial aid awards, terms, and conditions by logging on to myFSU. Please note that you must have an active FSUID in order to view your financial aid awards. Follow this link to activate your FSUID.
1. Log on to my.fsu.edu using your FSUID and password.
2. From the My Finances portlet, select the Financial Aid tab.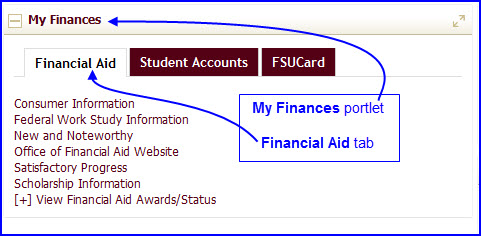 3. Expand the View Financial Aid Awards/Status link.
4. Click View Your Financial Aid Awards/Status.
5. Read financial aid terms and conditions and click Accept.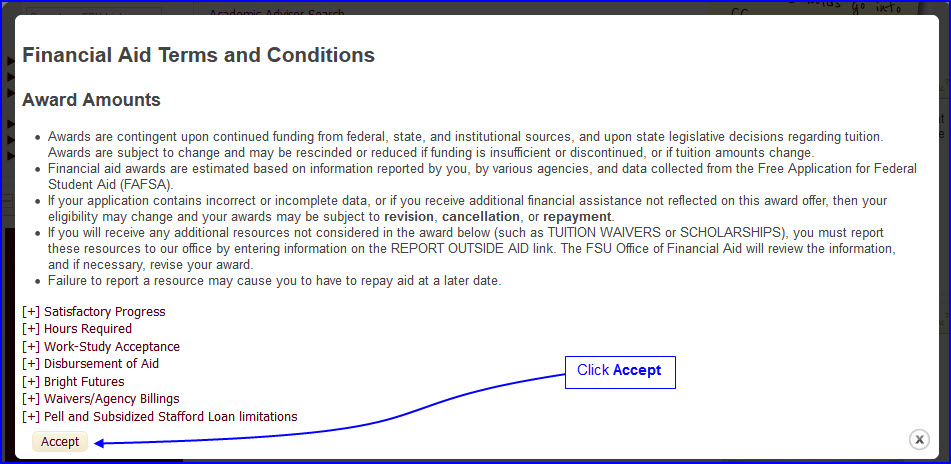 6. Log on with your FSU ID and password. Your Student Center appears.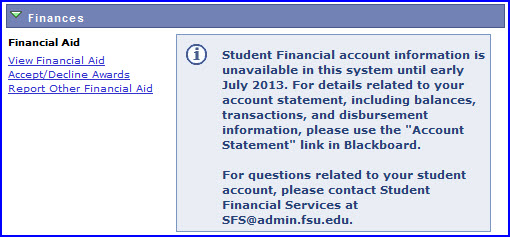 7. Under the Finances section click the link describing the action you want to take. Possible actions include: View Financial Aid, Accept/Decline Awards, and Report Other Financial Aid.