If your enrollment appointment is current, you can add, drop or swap the classes you saved to your shopping cart. Follow the instructions below to enroll in a class from your shopping cart.
Navigation
Go to my.fsu.edu and log on using your FSUID and password. (This is the same as your Canvas log on.) Your myFSU portal Student Home page appears.
Enroll in Classes from the Cart
1. On the Student Home page under the My Courses portlet,
click the Future tab if it is before the first day of classes for the term in question, or
click the Current tab if it is the first through fourth day of classes for the term in question.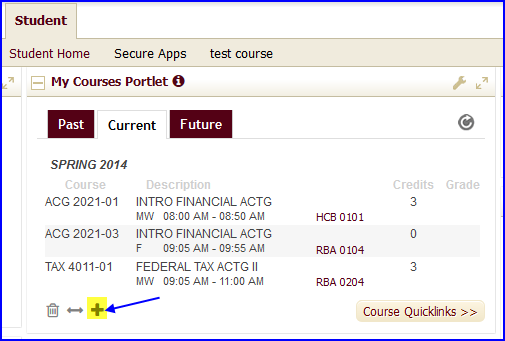 2. Click the Plus (+) icon to link directly to the Add Classes-Select classes to add page, displaying the contents of your shopping cart.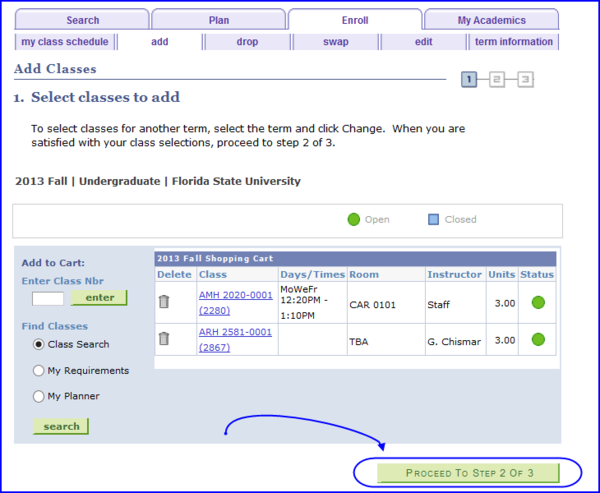 NOTE: To delete any class from the shopping cart, click the Trash Can icon beside the class.
3. Click the Proceed To Step 2 Of 3 button. The Add Classes/Confirm classes page appears.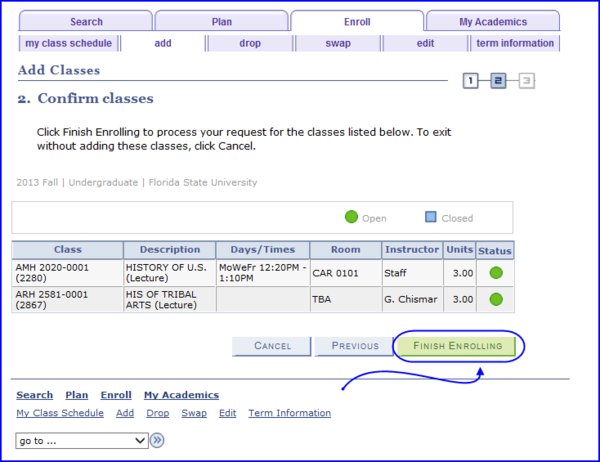 4. Review the class sections and click the Finish Enrolling button. The Add Classes/View results page appears.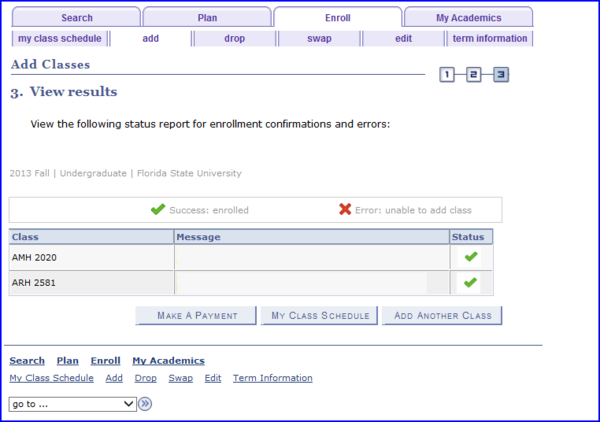 5. In the Status column, note the green check mark indicating that you have successfully enrolled in the class.
6. Click the My Class Schedule button to see your entire schedule.