Occasionally it's necessary to drop a class after the current term's drop/add period ends. Follow the instructions below to do so.
Navigation
1. Go to www.my.fsu.edu and log on with your FSUID and password. Ensure the Current tab is active and click the Trash Can icon. The Enroll tab's Drop sub-tab appears.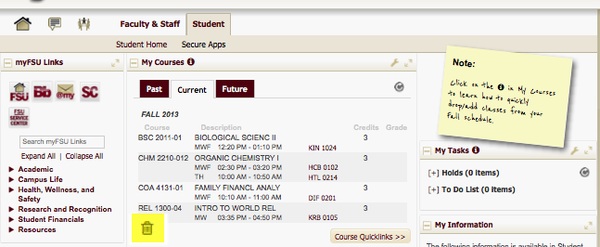 2. Click the Click here to Drop a class for a closed enrollment term link. Drop Tool/Instructions appear.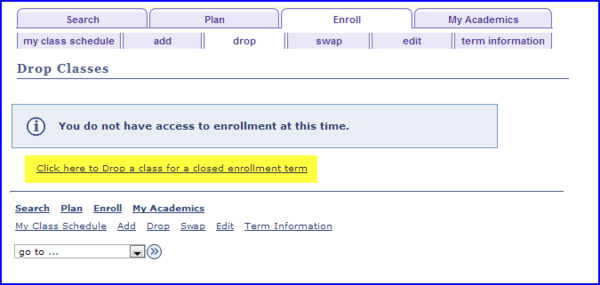 3. Thoroughly read the instructions. Note that if you are dropping the class after the drop/add period, you are FEE LIABLE for the class. Click the Continue button. The Drop Tool/Academic Honor Policy Statement appears.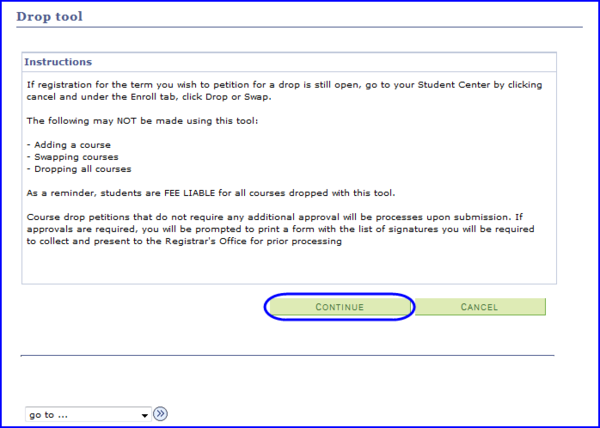 4. Read the terms and click Continue. The Drop Classes page reappears.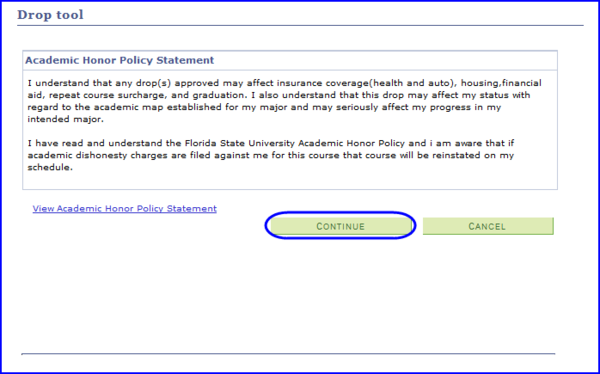 5. Select the check box for the class you want to drop and click the Drop Selected Classes button. One of two results is possible.
The drop will go through, and the status column will display the Dropped icon (blue circle with a blue X in it), or
You will receive a notice informing you that you need approval to drop the class.
If the latter occurs, proceed to step #6.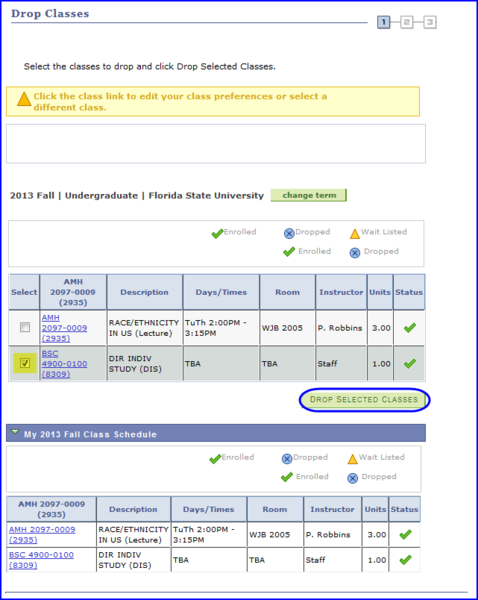 6. Click the Generate Drop Form button. A PDF Drop Form downloads.
NOTE: If you receive a browser notification stating the browser disallowed the pop-up, choose to allow pop-ups from the site. The form is a PDF and depending on the browser you're using, will either open automatically (usually the case in Internet Explorer), or will be available by clicking the green arrow in the address bar (Firefox).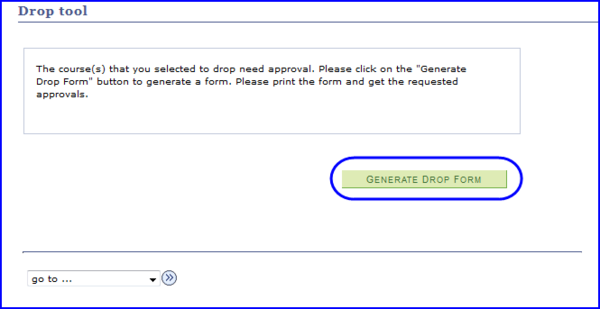 7. Complete the form and return it in person to your academic dean's office.
NOTE: To find your dean's office return to your Student Center main page, and in the Academics area at the top of the screen click the my Academics link. The academic dean's office is listed at the bottom of the page in the Academic Organization area.