What is a Requirement Designation?
Requirement designations indicate courses that fulfill any combination of liberal studies, multicultural, oral and/or computer competency requirements.
NOTE: Requirement designation codes beginning with the letter H indicate an honors requirement designation.
For assistance in understanding how requirement designations are woven into your program of study, please reference http://liberalstudies.fsu.edu.
How To Search for Classes by Requirement Designation/s
You can use Student Central's Class Search feature to explore what classes offered in a current or future term fulfill requirement designations.
1. Go to my.fsu.edu and log on with your FSUID and password. (This is the same as your Canvas log on.) Your myFSU portal Student Home page appears.
On the Student Home page, under the My Courses portlet,

click the Future tab if classes haven't started yet, or
click the Current tab if it's during the drop/add period (i.e. the first four days of the semester).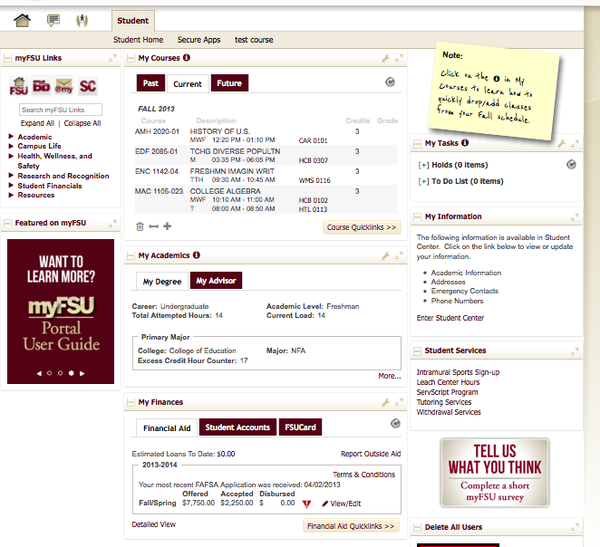 2. In the myFSU Links area on the left side of the page, click the SC icon. Your Student Central Student Center main page appears.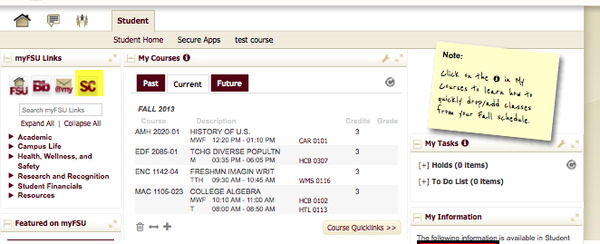 3. Click the Search link, or click the Search for Classes button. Your Student Center Search for Classes/Enter Search Criteria page appears.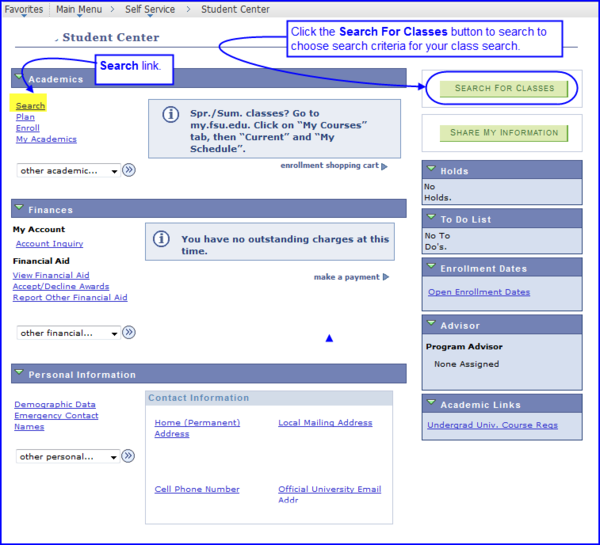 4. Click the drop-down arrow next to the Liberal Studies Area field and select the desired area. Further refine your search by selecting X or Y from the Multicultural drop-down box, and Yes from Upper-Division Writing, Oral Communication, and/or Scholarship in Practice drop-down boxes as applicable.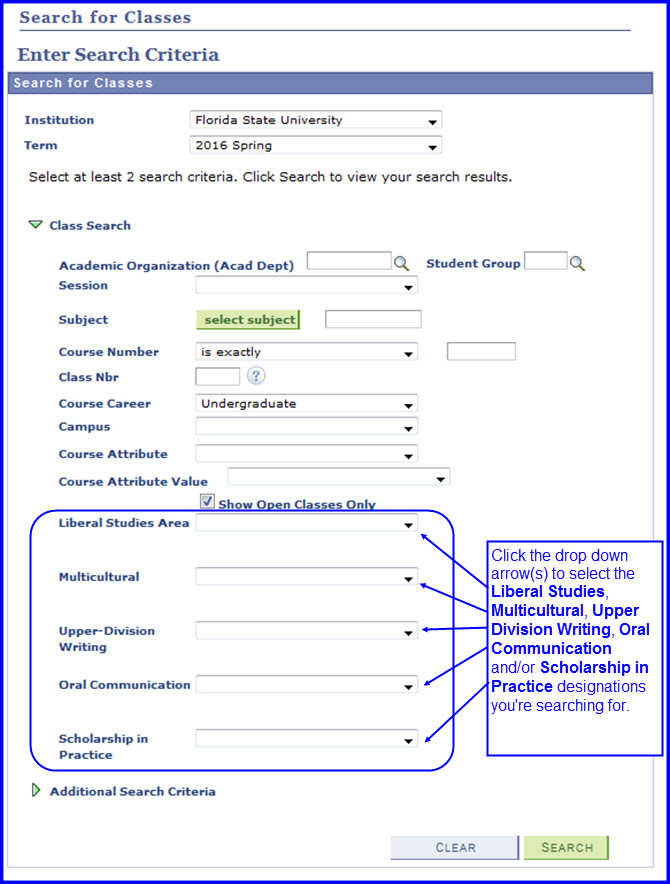 5. Choose a code based on the combination of requirement designations you select.
6. Click Search. If classes meeting your criteria are available, the Search Results interface displays them.
NOTE: Remember to click the Section link for any class section that interests you. Read any notes appearing on the Class Details page to ensure you meet all of the criteria for enrollment.