If you want to drop a class from your schedule after you add it, follow these instructions.
1. Go to my.fsu.edu and log on using your FSUID and password. (This is the same as your Canvas log on.) Your myFSU portal Student Home page appears.
2. On the Student Home page, under the My Courses portlet,
click the Future tab if classes haven't started yet, or
click the Current tab if it's during the drop/add period (i.e. the first four days of the semester).
Three icons are available. The Trash Can icon (drop a class), the Arrow icon (swap a class), and the Plus icon (add a class).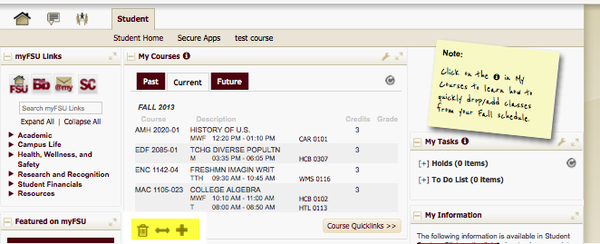 3. Click the Trash Can icon. Your Student Center Drop Classes-Select classes to drop page appears.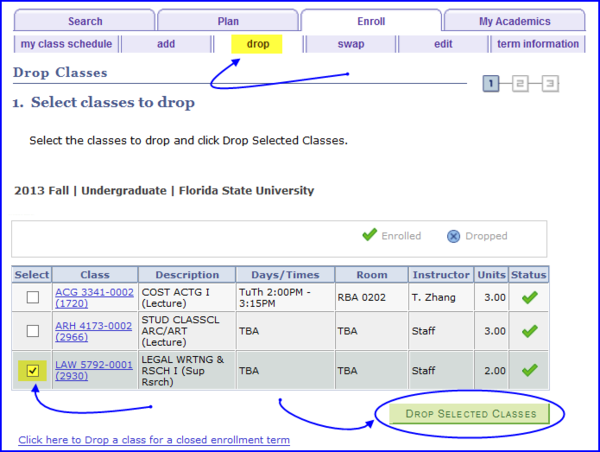 4. In the Select column, select the check box next to the class you want to drop.
5. Click the Drop Selected Classes button. The Drop Classes-Confirm your selection page appears.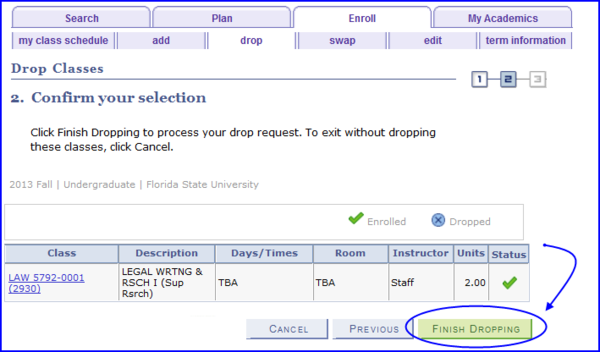 6. Click Finish Dropping. The Drop Classes-View Results page appears, indicating the successful drop action.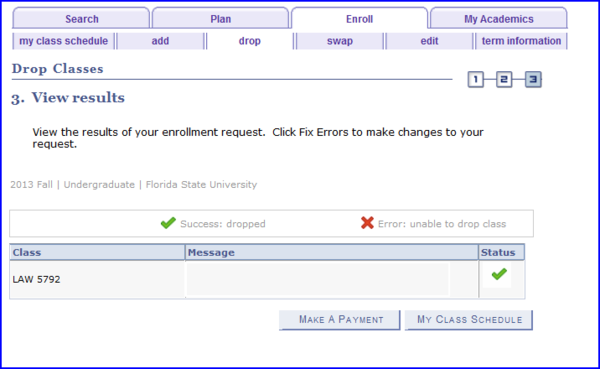 7. Click the My Class Schedule button to see your entire schedule.