Faculty Center gives you a powerful means of searching for classes. Because there are so many criteria built into the search interface, you can constrain your search to return just the values you're most interested in. You can always perform a basic search using only the Course Subject and Course Number fields, but now, if you prefer, you can pull results based on meeting times, online status, or even requirement designation.
Navigation
Go to www.my.fsu.edu. Log on using your FSUID and password. From the left-hand side of your portal page, choose Teaching>Faculty Center. Your My Schedule page appears.
Steps
1. From the Faculty Center/My Schedule page, click the Search tab. The Search for Classes/Enter Search Criteria page appears.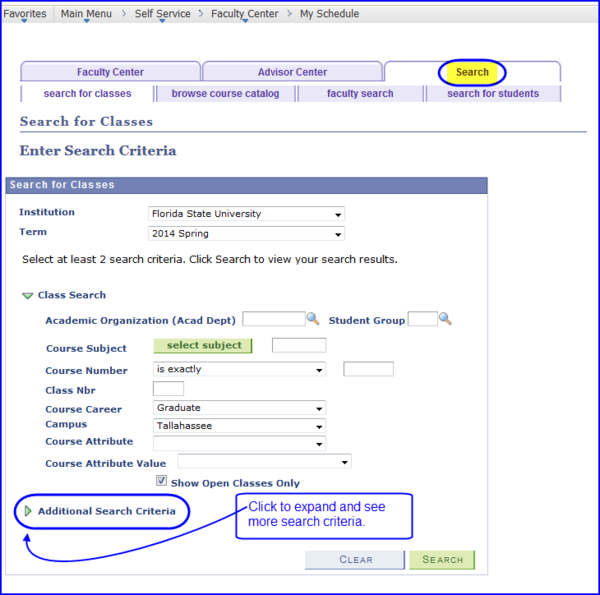 2.Click the Additional Search Criteria bar to see more parameters by which to constrain your search.
3. Click Search after choosing your search parameters, and classes meeting the designated parameters appear.
For further instructions on searching by