Navigation
1. Log on by going to my.fsu.edu and signing in with your FSUID and password. Your portal page appears.
2. From the left-hand side of your portal page, choose Teaching>Faculty Center.

3. Your My Schedule page appears.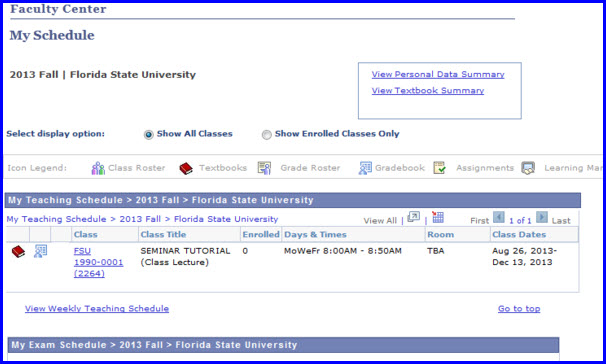 Faculty Center's Features
Under the My Teaching Schedule title bar, note the two icons in the red box. They represent Textbooks and Gradebook functionality, respectively. The icons for Class Roster and Grade Roster (pictured in red boxes above the My Teaching Schedule title bar) become active and appear adjacent to the Textbooks and Gradebook icons after students enroll in the class section.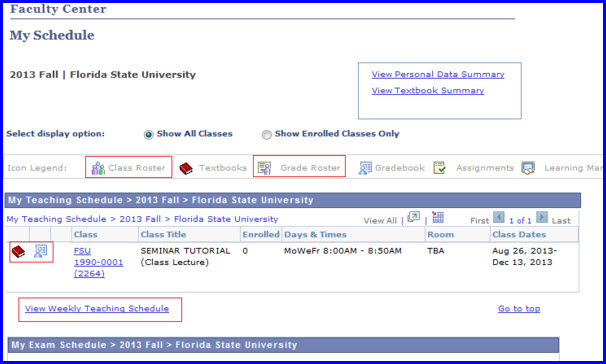 Click the View Weekly Teaching Schedule link to access your schedule formatted as a calendar.
NOTE: My Exam Schedule>2013 Fall>Florida State University functionality is currently unimplemented in the system. Although no data appears here, this absence does not indicate any change in the typical exam schema. If you have questions, please refer to the exam schedule on the Office of the University Registrar's website.