You can access Faculty Center and attendance-taking functionality through your myFSU Mobile app.
1. From the myFSU Mobile app on your device, tap the Student Central icon, then tap the Faculty Center link. The My Teaching Schedule page loads.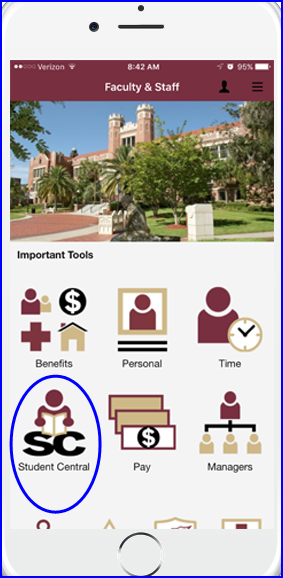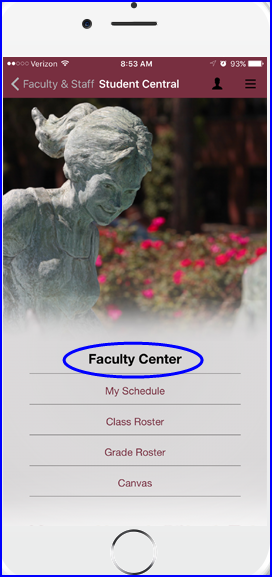 NOTES:
Turn your device to the landscape orientation to see more columns.
If you need to see details about any class you're teaching, in the Class column tap the appropriate class link.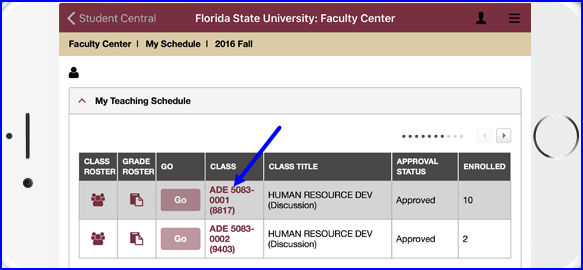 2. To take class attendance, if you've tapped into Class Details return to the My Teaching Schedule page. Tap the Class Roster icon in the row of the class for which you want to take attendance. The class's roster appears.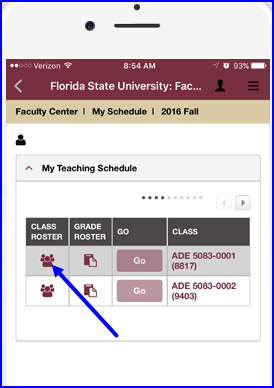 ---
TIPS:
After opening the app and tapping Student Central, if you want to bypass class details and go straight to attendance-taking functionality, you can do so by tapping the Class Roster link.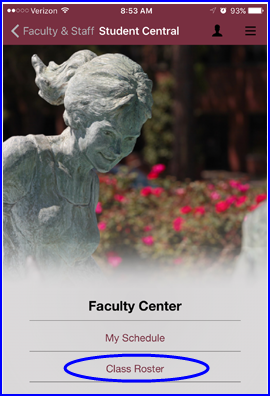 If you're teaching multiple classes, you can select the class for which you want to take attendance by tapping the Change Class link at the bottom-right of your screen.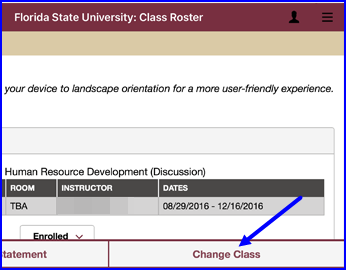 ---
3. After accessing the roster, in the 1st Day Submit Status column, tap the drop-down arrow. Select either Present or Absent for each student.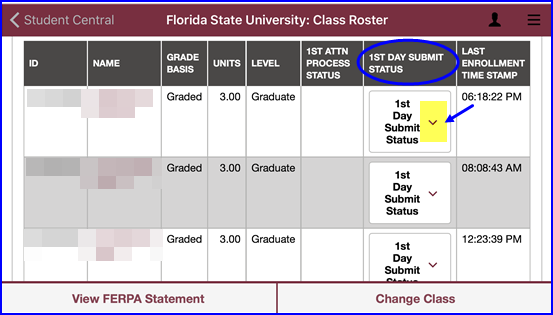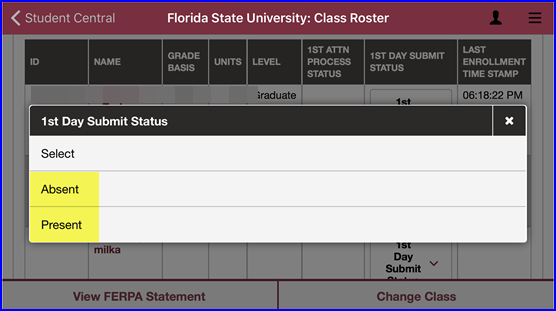 4. When you have finished taking attendance, tap Submit.
NOTE: To review FERPA regulations, tap the View FERPA Statement link at the bottom-left of your screen.