1. Log on to myFSU portal at my.fsu.edu. Your portal page appears.
2. In the Student community, in the myFSU Links section, click the SC icon. This action takes you to your Student Center page.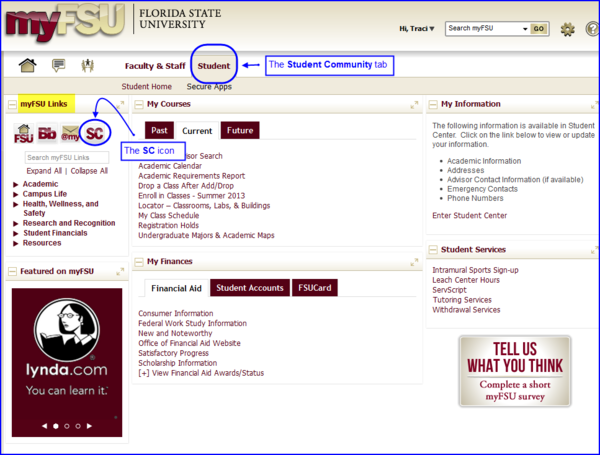 3. Click the Share My Information button. Share My Information - Summary page appears.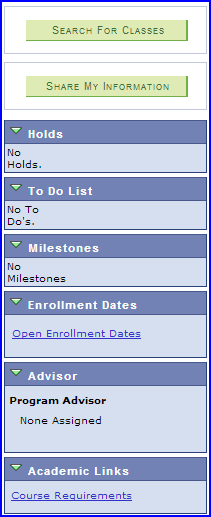 4. Click the Delegate Access to a New Contact button. The Share My Information - Terms and Conditions dialog box appears.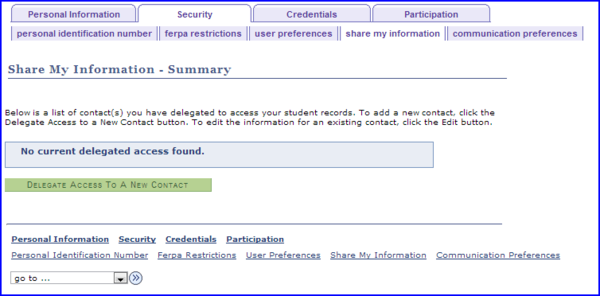 5. Click I Accept if you accept the terms and conditions. The Share My Information - Details page appears.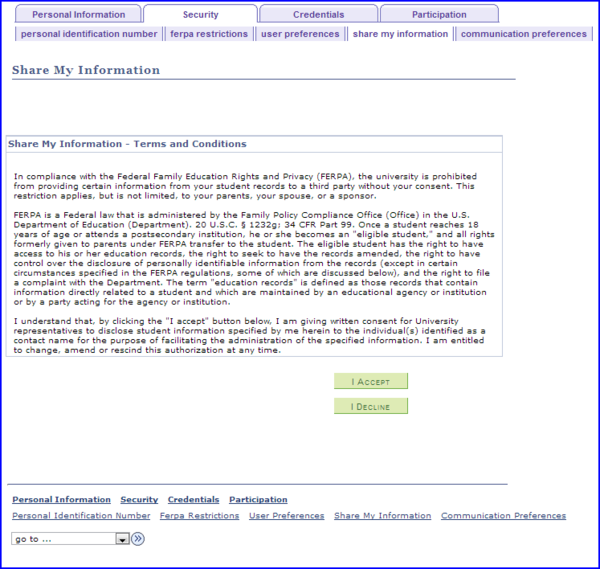 6. Complete the form, providing values for all required fields (marked with an asterisk [*]). Select the check boxes adjacent to those items to which you want your delegate to have access.
NOTE: Use the Select All button to select all items at once. Use the Clear All button to clear all check boxes.
7. Select and confirm a four digit PIN code. This is the code that university staff will verify to ensure a person seeking information has indeed been assigned by you as a delegate.
REMEMBER! You are responsible for remembering and communicating this PIN to your delegate(s). This PIN will be used by FSU staff for identity verification in the event your delegate(s) contact the University.
Additionally, the Contact Name you provide must be a valid name. Your delegate sees their name, and any staff person who obtains information on behalf of your delegate sees the name you select.
Delegates cannot share an email address. The Contact Email Address you provide must be unique for each delegate. For example, if you are giving your mom AND your dad delegate access, you must provide a unique email for both.
8. Click Save. A confirmation email is sent to you and your delegate(s).
Below is an example of the confirmation email you will receive after you appoint a delegate access to your information.