Navigation: Log on to Student Central. Main Menu>Campus Community>Share My Information (Admin)
To view a student's delegates, you need the FSU_DA_ADMIN_DISPLAYONLY role. Refer to the Requesting Roles topic for instructions on how to request a role.
1. Upon navigating to the FSU Share My Information - Administration page, the Select Student search field appears. If you know the student's Student ID, type it in the field. If not, use the Search tool to find the student.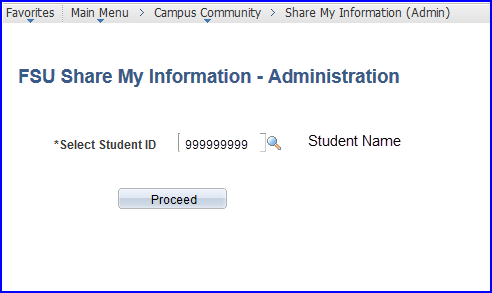 2. Click Proceed. The Share My Information - Summary page appears.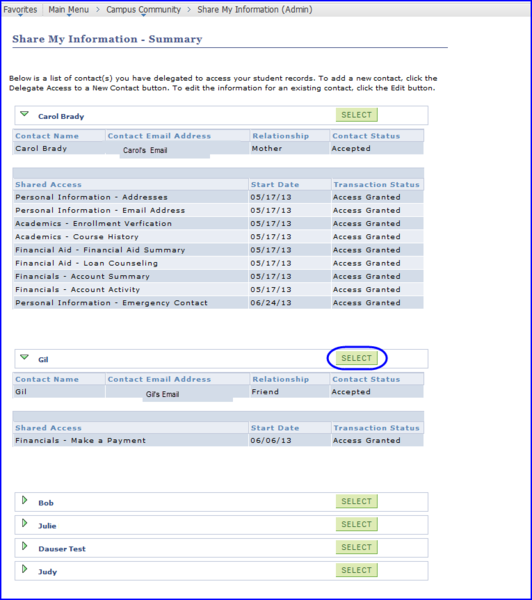 3. One or more delegates may appear. Click the Select button adjacent to the name of the delegate who's making the inquiry. The Share My Information - Details page appears.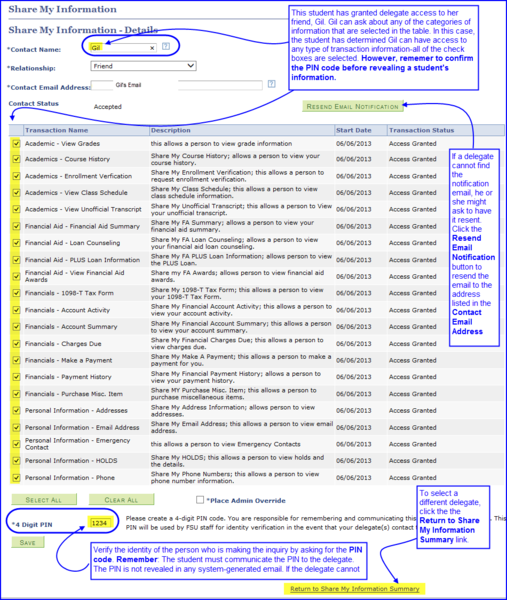 4. On the Details page, verify the delegate's PIN code.If you need to select another delegate, click the Return to Share My Information Summary link.
NOTE: If the delegate needs the notification email re-sent, click the Resend Email Notification button and the email is resent to the address listed in the Contact Email Address field.